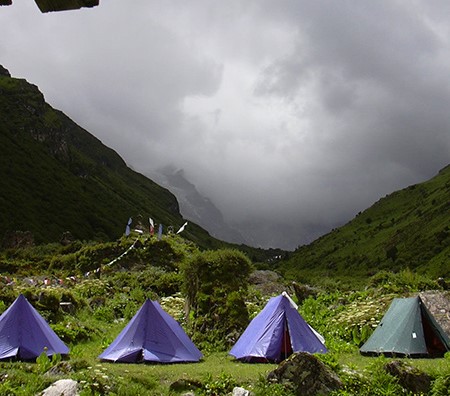 Trekking Tour in Bhutan
For many years, Bhutan remained cut- off from the rest of the world. Yet, our ancestors maintained regular trade routes with neighbouring countries. Trekking tours in Bhutan offers trekkers an opportunity to rediscover those ancient trade routes and leave a new trail for others to lead you. It may usually takes the shortest of three days and more days depending on the types of treks you preferred. The snowman Trek is said to be the hardest trek in Bhutan, about 24 days trek with 12 passes between 4,500 meters and 5,300 meters. The best time for trekking tour in Bhutan are during mid- March to mid- May and mid- September to the beginning of November. There will be hard skilled Bhutanese licensed trek guide, and a cook accompanying you throughout your journey and at least one horse man to carry all provisions and belongings. The tour operator will arrange every possible trekking tour requirement.
Trekking tour can be in-group or solo. The walks may be long and tiresome but it is always fun and memorable camping, making new friends, sweating, and facing challenges. You have a leisure to Capture and recreate authenticity of its beauty and melt yourself in it. Trekking tour also helps you, making yourself physically and mentally stronger. Trekking tour is simply a joy, wonder and freedom.
Trekking is the moment where you will enjoy every single step of your journey and realize you actually have fully experienced and lived. Overcome the obstacles and conquer the world. It is your land and your freedom.