Eastern Bhutan Tours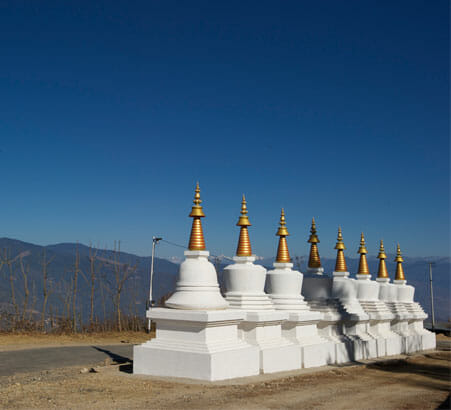 In doing Eastern Bhutan Tours, 100% Sustainable Development Fee (SDF) will be waived off for all tourists during their stay in Six Eastern Bhutan District. Be the luckiest and first to retreat in the idealistic rustic countryside of Six Eastern Bhutan of Mongar, Lhuntse, Tashiyangtse, Trashigang, Samdrup Jongkhar and Pemagatshel. These six Eastern districts are least explored than the Western part of Bhutan, which are yet to be discover.
Explore The Simple, Calm, Unpolluted And Relaxed Eastern Bhutan:
Our Eastern Bhutan Tours are tailor-made if you're looking for a great escape from your monotonous life. The Eastern Bhutan is unbelievably simple, calm, unpolluted, relaxed, uncluttered, less distraction, full of life and far from materialistic. Each Eastern Traveler has a chance to explore and experience calm and solitary life of this uncharted lands that will fill your heart with equanimity. The sight of all forms of beauty – greenery sceneries, a great roaring waterfall, and majestic mountain range is enough to make your eye wander.
Observe The Agricultural Practices Of Eastern Bhutan:
On our Eastern Bhutan Tour you also get a chance to see the unique agricultural practice of this region. Agricultural practices are dominant in Eastern part, mainly living on livestock and crops. Maize is the main crop grown mostly in Mongar, Trashigang and Pemagatshel while potatoes, oranges, Banana and other fruits are also grown widely throughout Eastern Bhutan. Most of the food in urban Bhutan comes from Eastern rural, which are hygienic, fresh and organic. Particularly Pemagatshel, Monger, Lhuentse and Trashigang are famous for its weavers; produce fine Kira and Gho- traditional dress worn by women and men.
In Bhutan's north-eastern corner lies the ancient province of Lhuentse. It is one of the remotest Eastern district in Bhutan. It is the inherited domicile of Bhutan Kings & features some sanctified pilgrimage sites in the country. The countryside is exceptional, with desolate cliffs soaring above river valleys & dense coniferous forests. The district is popular for its weavers, and their unique textiles are usually known to be the finest in the country. One of the world's tallest statue of Guru Nangsi Zilnon, about 154ft is located in Lhuentse beautifully set on a hill of Takila above the Tangmachu village in Lhuentse. Grab the opportunity and witness the important annual religious festival Known as Takila cham at Takila Lhakhang in Lhuentse. Various masked dances and local cultural program are displayed during this festival. Takila Festival attracts not only local people but tourists from all over the world as well.
Plan Your Eastern Bhutan Tour with Authentic Bhutan Tours:
Please visit mystical land of Eastern Bhutan and let yourself completely absorbed and be amazed. Witness both past and present through Eastern Bhutan Tour. Authentic Bhutan Tours will guide you to lead you to all seasons of journey and help you fill your hungry heart. Interestingly most of us in Authentic Bhutan Tours are from Eastern Bhutan and are in the favor of rural life. Obviously we have much knowledge about the way of life in rural life to share with you.
We are sure this will give each of you a new hope of rejuvenation. Do not forget to email us at info@authenticbhutantours.com or contact at 17343434. Hurry!